French Country Meets Southern Farmhouse Style in Georgia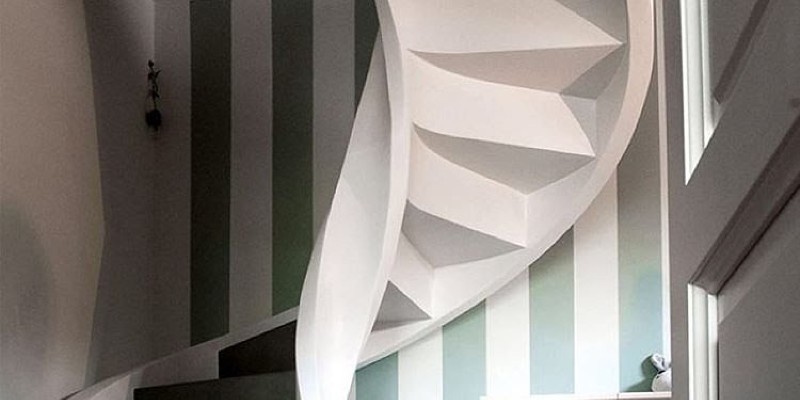 Seventeen years ago, Douglas and Kim Nichols sketched out the layout for their dream home on a sheet of paper. Six months afterwards that rough sketch turned into their enchanting traditional-style home just outside Atlanta.
Fast forward today, and these empty nesters have handled home improvement projects large and small, from creating a handmade fireplace mantel to refurbishing antique furniture. "We're enthusiastic DIYers," says Kim. "Anywhere we can spend less, we do stuff ourselves." The couple's home is filled with antique finds and small paintings that visually and tie into Kim's French country style. Every corner of the home shows off her curated collections and classic heirlooms. If Kim decides to experiment with altering a theme, upgrading a piece of furniture or adding colour to an area, she fearlessly paints, sands, waxes and rearranges before the job is finished.
at a Glance
Who lives here: Douglas and Kim Nichols, and their Yorkie, Bailey
Location: Buford, Georgia
Size: 4,000 square feet; 3 bedrooms,3 1/2 baths
Corynne Pless
Industrial bar stools welcome guests out of the sunroom into the kitchen, adding a rustic layout element to the room's farmhouse style. A pewter-toned seat sits below the kitchen window.
Bar Condominiums: Twist Swivel, Cost Plus World Market; pot stands: Pot Racks Galore; bunny head: Antique Farmhouse
Corynne Pless
A corner island, recently painted olive green, confronts the fantastic area; an arched window was cut out above the sink. The cabinets were previously black, and Kim painted them using a mix of Annie Sloan's Château Grey chalk paint, lacquer and Valspar's translucent glaze in Mocha. Kim and Doug added the kitchen backsplash and beadboard wallpaper.
Beadboard wallpaper: Lowe's; countertop: Giallo decorative granite
Corynne Pless
The formal dining area is open to the foyer and attached to the kitchen. Natural wicker seats, a beige jute carpet plus a linen-covered bench provide a warm invitation. Against the walls, antique china hangs over extra dining room seats flanking a hutch that Kim repainted to achieve a layered, weathered look.
Chandelier: Colonial Lighting; wicker seats: Cost Plus World Market; paint: Swiss Coffee, Behr
Corynne Pless
A few collectibles make a headboard that is casual.
Corynne Pless
Large arched walls open the dining area into the fantastic room; classic copper cake molds decorate the shared kitchen and dining area.
Wall paint above beadboard: Frappe, Benjamin Moore; beadboard paint: Chantilly Lace, Benjamin Moore
Corynne Pless
Last year the couple included a sunroom that connects to the kitchen and leads out to a rear porch.
Wall paint: White Sand, Benjamin Moore; trim paint: Chantilly Lace, Benjamin Moore; couch: Pottery Barn
Corynne Pless
The sunroom is where Kim (displayed here) spends most of her period, posting on her three-year-old site, Savvy Southern Style.
Lamp: Restoration Hardware Outlet; seat: Overstock.com; grain couch cushions: Sutton Place Designs
Corynne Pless
Kim and Doug worked together to make the glass lamp above the TV cupboard. Kim found the demijohn for about $20 and bought the lamp kit for just $10. By doing this themselves, the couple left a beautiful glass lamp to get a bit less than $35.
Bailey the dog's toys are piled into a classic Coke cage, along with beadboard wallpaper provides the tv cabinet a simple, stylish update.
Bench: Joss & Main
Corynne Pless
The foyer showcases and sets the tone for Kim and Doug's style. An antique sideboard DIY project painted using a weathered treatment is together with groups, like canes corraled in a metallic wire basket.
Much of Kim's decorating inspiration comes in designer Charles Faudree and his love of blending styles.
Mirror: Home Decorators
Corynne Pless
Connected from the foyer, the English area and formal living area stand adjacent to each other. The sitting area was turned into a English area with rich, warm hues inspired by many antique hunting prints. "I've always loved the equestrian search scene," says Kim,"My father had it in his house, and that I loved that look."
Finding great pieces of furniture at bargain prices is key when Kim is purchasing at antiques malls. The French vaisselier (china hutch) has been her hottest steal and sits adorned in silver trophies, vintage hardback novels, and vibrant plates.
Vaisselier: Queen of Hearts; wall artwork above vaisselier: Ethan Allen; wall paint: Roxbury Caramel, Benjamin Moore
Corynne Pless
Kim lately re-covered the plush couch using a soft brown fabric to match the English theme. Bold printed throw cushions accessorize the couch, while antlers and prints line the wall. A French door opens into a rear hallway, connecting to the guest bathroom and living area.
Slipcover: Slipcovers On Website; curtains: Pottery Barn
Corynne Pless
Kim utilized a tiny hallway space by adding a distressed dish rack. A metallic basket holds antique books, while pitchers and plates sit on the shelves.
Corynne Pless
Lavender abounds in capsule boxes, a mason jar soap dispenser and a wire basket turn this downstairs guest bathroom into a chic space.
Herb baskets: Farmhouse Wares: wall paint: Wythe Blue, Benjamin Moore
Corynne Pless
Organic colors, weathered antiques and taxidermy adorn the walls of the Nichols' spacious den.
Doug constructed the mantel above the fireplace, and Kim painted it using several layers of Annie Sloan's Château Grey chalk paint.
Wall paint: Roxbury Caramel, Benjamin Moore
Corynne Pless
Large windows bring light and warmth into the fantastic room, brightening the colours and accessories.
Industrial lamp: Restoration Hardware; carpet: Wayfair
Corynne Pless
Underneath the open stairway, a muted gray console table retains a range of Kim's antique finds.
Antique miscellany fills a large glass jar, and classic scissors and magnifying eyeglasses highlight a classic cup. Large demijohns and olive jars subtly cover the air vent and fill the open space.
Corynne Pless
Bailey, the Nichols' Yorkie, guards Doug's favorite seat.
Corynne Pless
In the downstairs master bedroom, calm colours and quilted, tufted textures make a comfortable mood while vibrant farm paintings provide cottage charm. Kim spray painted a stenciled"57″ on a classic wicker basket above the armoire as an simple DIY update.
Wall paint: Davenport Tan, Benjamin Moore; Chair: Home Decorators
Corynne Pless
In the master bath, an antique family storage unit has been painted seaweed green, and also the spacious shelving system displays red coral leaves and bathroom requirements. With limited counter space near the bathtub, a weathered stool retains towels without sacrificing space.
Santos doll: Home Goods
Corynne Pless
Every one of those two upstairs bedrooms has a unique theme. The bedroom used to appeal to the couple's son, and Kim describes the room's style as classic nautical. Framed above the bed is Doug's Navy shirt. A classic steamer trunk that Kim bought in the 1970s functions as a nightstand.
Sleigh bed and dresser: Rooms To Go; wall paint: Revere Pewter, Benjamin Moore
Corynne Pless
A big red wardrobe painted by Kim in Emperor's Silk provides extra closet space. Framed into the remaining wardrobe is a classic wool bathing suit Kim located on eBay.
Corynne Pless
Across the hallway, natural timber, distressed furniture and floral prints provide the second guest bedroom a new look.
Wall paint: Dill Weed, Benjamin Moore
Corynne Pless
Next on the to-do listing: brand new sod front, then a break.
See more photographs of the house