Sunny Colors Lighten a Century-Old Home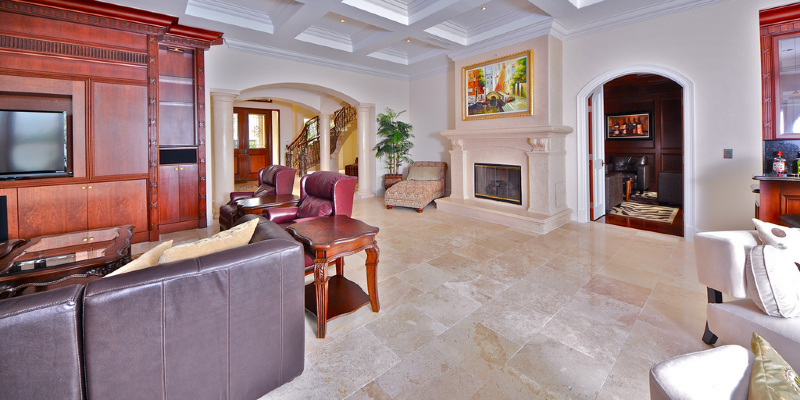 Rhode Island's state has always had an independent streak. It was the very first of the original 13 colonies to declare independence from British rule as well as the final of the colonies to ratify the United States Constitution.
So it somehow seems fitting that Andrew Suvalsky's design for the home in one of the nation's beachfront communities requires a daring, stand-on-your-own strategy. Each room has excitement in its own color play, however there is a quiet elegance throughout every room without the feeling of formality.
Suvalsky says that he often uses color to "punctuate a timeless atmosphere" There are a whole lot of beautiful exclamation points in each of the rooms you are about to see.
at a Glance
Who lives here: A weekend getaway for a couple and their 2 college-age children
Location: A seaside community in Rhode Island
Size: 4,200 square feet
That is interesting: A mixture of Americana and European pieces provides the home its sense of generalized history.
The centre entrance hall is a big space. Suvalsky wanted there for a second of color and a graphic presence.
"While I really do like the eye searching all the way through to the garden, I also wanted your eye to stop, so we wanted something large," he says. This very simple but graphic rug hangs from the ceiling to the ground, "so it's not just an overscaled bit; it also functions as a backdrop for the seat."
The cherry flooring are original to the house.
Swedish seat: Cupboards & Roses; tapestry: Madeline Weinrib Shade, ABC Carpet & Home; sconces: O'Lampia
Even though this is a year-round house, Suvalsky decided to bring summer colours to the living area. "I needed it to feel fresh and sunny, but without the clichés," he says. "We used green, blue, yellow and white in a way that adds a sort of punctuation"
Considering that the green is used only for the chairs and one lamp, it breaks up the overall golden tone of the space. The scale of the striped chair "is daring enough to nearly be structure, and it sort of matches the boxes onto the carpet," the designer says. There are a whole lot of windows, therefore Sulvalsky softened them together with white drapes, which keep them from becoming the focal point of the space.
"The blue couch is the only really traditional component," he says. "We used the hard pieces, such as the coffee table, to bring in a rusticated wood and some metals which include an elegance to the space with no formal."
Pair of sofas, blue couch, wing chair: custom designed by Andrew Suvalsky; carpeting: The New England Collection; couch table (foreground): Center 44; green lamp on couch table: Antiques on Old Plank Road; coffee table: Circa Antiques; wall mounted lamp: O'Lampia; alloy side table: Restoration Hardware; drapes: Sharon Poirier
Suvalsky reclad the fireplace surround with a blue-green slate. "It is something you would expect in a house of the classic and geographical location, but it's a more contemporary, eclectic bit," he says. The black and blue painting by Jean-Francois Guzranyi adds a slightly more dramatic palette to the room.
Swedish side chairs, tile-topped side table (partially visible in foreground): Briggs House Antiques; green vases on mantel: Milieu
The 100-year-old house was constructed in a traditional shingle style that is often imitated in new houses today. From the street approach, its outside has not changed at all.
Some remodeling was done to the rear — decks were added from the first to the third floor to take advantage of the views — but those alterations aren't visible from the vantage point.
Suvalsky says that his customers like background, and that freed him to bring in pieces from different periods. He subdued this baroque turned-wood chandelier by wrapping it in a single, thin shade, which keeps it in step with different elements in the room.
"We used the colours and patterns of the carpet as the foundation for the space," he says. "While the blue in the carpet is its own thing, we brought it out using the classic peacocks from India and the lamp, which was created from a classic jug." Suvalsky often takes found pieces such as this and contains them.
The chair colours are evocative of different pieces in the house; the ones in a lighter colour are covered in a heavy-gauge linen which goes well with the wall color.
Table: Holly Hunt; chairs: custom by Benjamin Noriega Ortiz; buffet, chandelier: Circa Antiques; carpeting: The New England Collection
The sunroom overlooks the garden. Suvalsky likes to paint vaulted ceilings, changing them into a real feature in the room. "There's a huge expanse of lawn, so I chose to turn it on its mind, and we used a grass-green color in a semigloss," he says.
The traditional rattan furniture is paired with a red rocker and a classic lamp. "I love to bring in a more sudden color, you leave it and don't create more of it," he says. "It punctuates a more timeless atmosphere. And the white table snaps your eye to focus."
Sofas, rocking chair, throw pillows: Maine Cottage; Shade: The New England Collection; drum table: M.S. Antiques; white side table: West Elm; tripod floor lamp: Pamela Lerner Antiques
The master bedroom is a large room; the wide-stripe carpet includes a boldness that practically produces a space in a room.
The chair is a custom piece based on a midcentury armchair. It sits alongside furniture that nation. "It's a more rustic end but a timeless form that balances everything nicely," says Suvalsky.
Headboard: Real Gustavian; bedside tables: Gustavo Olivieri; lamps: Center 44; rug: Shades of Light; drapes: Sharon Poirier
In the master bathroom, "that yellow and white beehive hamper is what that really leaves the space," says Suvalsky. "You've got all these gorgeous traditional materials, such as the Carrara slide tiles, but it's great to have a graphic component. Pieces like this take a space from something that's two dimensional to an exciting three-dimensional image."
The couple repurposed a sleigh bed that they had in a different house for their kid's bedroom. It fits perfectly in this nook, and after it was reupholstered it had a whole new personality.
"The idea here was to make a room which was more lively," says Suvalsky. "It leans more toward a midcentury design, but the mixture of the white keeps it more young and fresh."
The kid's bedroom includes a more overtly traditional sense and a simple color scheme reminiscent of sand and sea.
"It sort of reminds me of the way the house in the '40s or '50s would have looked at the time, but from a present perspective," says Suvalsky.
Lamps: classic bamboo; chair: classic, Edward Wormley; English dresser: classic; night tables: Pottery Barn
The background in the guest bathroom has a traditional yet playful element to it. "The mirror is really a casual bit because of the substance, but it's more formal in shape," Suvalsky says. "That is a common theme you'll find throughout this house."